Nama Produk: anak-anak bycicle 16 inci
ukuran: 12 "16" 20 "
Packing: 50% CKD 85% SKD
Bingkai: hi-sepuluh, hi-strength
Cat: tidak beracun & lingkungan
Sistem rem: F: V rem R: rem drum, tuas rem aluminium
Saddle: PVC, nyaman, dengan pegangan
Lainnya: dengan botol; Pegangan PVC, Rilis cepat aluminium, Lebih tebal, lebih lebar dan 90 derajat lebih kuat melatih tiang roda
Spesifikasi anak-anak 16 inci
Specification Sheet More Details Contact Aileen(skype:hengpeng_002)
No.
Parts
Description of Goods
1
frame
Hi-ten steel, 1.2mm, painted.
2
fork
Hi-ten steel, 1.2mm
3
head parts
Hi-ten steel, CP
4
handle bar
Hi-ten steel, CP, without toy
5
stem
Hi-ten steel, CP
6
front hub
Hi-ten steel,UCP
7
rear hub
Hi-ten steel, UCP
8
b/b part
black or color ED
9
rim
Steel
10
tire
2.125 2.4 air tires thicker&non-slip
11
inner tube
butyl tube
12
spoke
steel UCP
13
chaincover
full-form type
14
chainwheel
24T*89mm
15
crank
one piece crank ,CP or ED or UCP;
16
brake
F:V brake R:axes brake
17
brake lever
Steel
18
pedal
Plastic&non-slip
19
saddle
PVC comfortable&air permeable
20
seat post
steel CP
21
traningwheel
dilated,plastic&non-slip
22
mudguard
steel
23
grip
PVC&non-toxic&environmental
24
seat post screw
steel UCP
25
sticker
customer's logo ,one set
26
package
85%package
27
Paint
Non-toxic&environmental
28
Chroming Plating
Quality of Chroming Plating for all the CP parts have to be HIGH GRADE.
29
Attached
flag,water bottle,F/R mudguard tool box, basket
30
Color
100pcs paint one color
31
Quantity
500Sets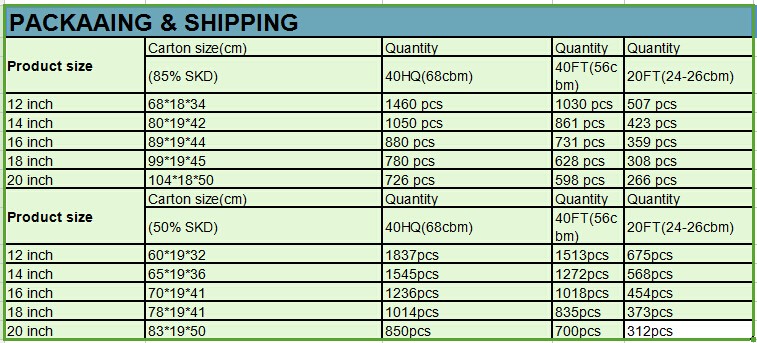 Kata kunci: sepeda anak, sepeda anak, sepeda bayi, sepeda anak, sepeda anak, sepeda bayi, siklus anak, siklus anak, siklus bayi, siklus sepeda anak dengan empat roda
Bagaimana menemukan ukuran yang tepat?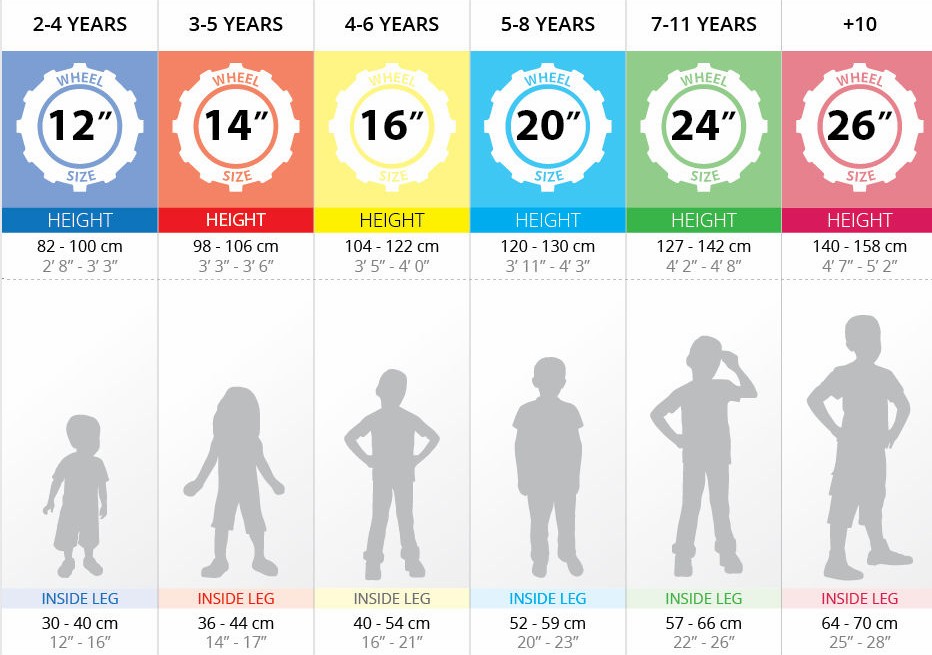 120 wokers dan tim kerja profesional
20 tahun pengalaman
di atas 50% bagian-bagian sepeda baja inti yang diproduksi oleh pabrik sendiri
Iso, ce sgs sertifikat
dua jam mencapai pelabuhan Tianjin
Memiliki pabrik berbicara terbesar dan pabrik selesai di Propinsi Hebei
OEM tersedia
Memiliki pabrik berbicara terbesar dan pabrik selesai di Propinsi Hebei.
Xingtai Hengpeng Sepeda Industry Co, Ltd
Xingtai Hengpeng Sepeda industri co., Ltd ,. Adalah produksi dan penjualan sepeda anak-anak, sepeda gunung, sepeda kota, sepeda lipat, sepeda roda tiga bayi dan sepeda keseimbangan, aksesoris sepeda untuk integrasi impor dan ekspor perusahaan besar.
Professional

with 20 years professional manufacturing experience in baby products

Professional production line,well -trained workers,

Main market

Our products have shipped around the world

Europe, South America ,Africa ,India ,Asia

Service

We have good and professional team

We accept any OEM manufacture

Any small problems will be solved at the most prompt time

We always offer relative technical support ,,quick response, all your inquire will replied

within 24 hours

Certificate

CE,EN71,CCC

history

Our factory start from year 2006 and we start to do international business at 2007

so we both

have factory and export experience